Horses | Faith | Sistership
in the Western Tradition
July 26-August 2
Cheyenne Days & Sightseeing July 26-28
Powderhorn Ranch July 29-August 2
$2650 per person
August 4-9
Christian Couples Retreat
Sightseeing August 4
Powderhorn Ranch August 5-9
$3800 per couple
Two Retreats Available:
Christian Women's Retreat: July 26-August 2
Christian Couples Retreat: August 5-9
LIMITED SPOTS AVAILABLE!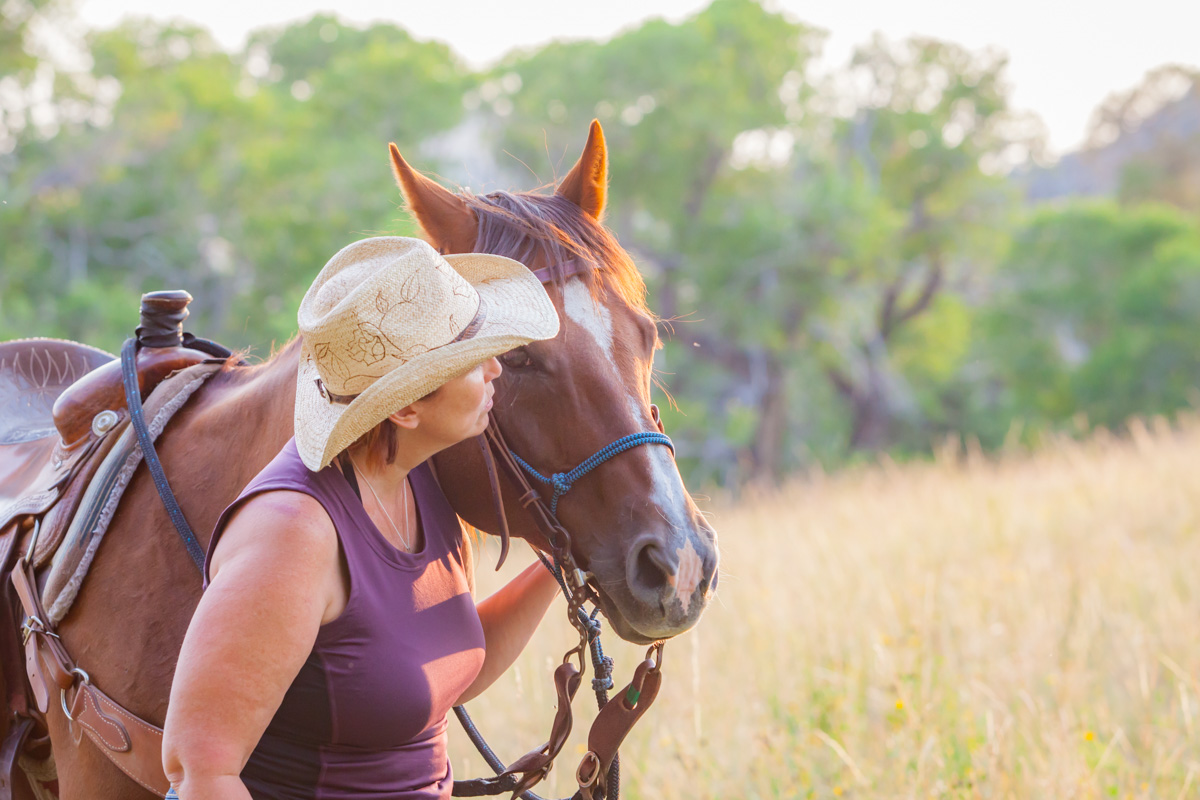 Have you awakened to the still small voice inside of you, calling to explore and expand your faith? 
Imagine for a moment you are in a wide open Wyoming mountain meadow as a herd of horses cross the range in front of you. You are in full witness of God's awesome power. You feel the raw power of the mountains around you; you feel the soft breath of the horse underneath you; you hear the soothing footfalls of the herd as it passes. Imagine for a moment that you can place aside the distractions of modern culture and truly connect with the spark of Christ in your heart. Imagine that you are surrounded by women who are strong in life and faith to support you 
This moment is what Horses 'n Faith Camp is all about — connecting with God, nature, horses, ourselves, and others who share our faith and journey.
If you found your way to this website, you are being called to consider what an experience like this would mean to you … how it might change and inspire you.
There is a horse right now at the Powderhorn Ranch with a message for you. It is a message only they know and it is meant only for you.
At a Horses 'n Faith Camp you will be encouraged to connect with horses in a way that you may have not ever known was possible. Yes, there will be riding, but horses can carry us to more than just another location, they can carry us to the place we need to find within our hearts.  Horses carry us to peace.
Through the powerful conduit of the horse, you will be able to connect deeper to your faith and life purpose; remove the obstacles that keep you corraled in your life; and truly embrace the strong, vibrant woman God created you to be.
Women empowering women is a central mission at a Horses 'n Faith Camp. Here you will find support no matter where you are in your life and your faith journey. You will be lifted up and celebrated for who you are by like-minded Christian women.  The friendships you make at a Horses n' Faith Camp will be with you beyond the ranch gates and last a lifetime.
Together, we will will ride, explore, heal, and celebrate our faith and each other! 
Meet Your Retreat Facilitator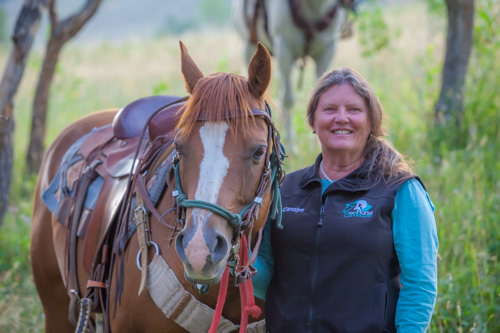 Carolyn Fitzpatrick
Carolyn Fitzpatrick is a certified Equine Gestalt Method Coach and a professional mediator. She is also an accomplished horsewoman who is passionate about helping women explore and expand their relationships with their horses. Her business is The Horse Connection, LLC.
Should You Attend a Horses 'n Faith Camp?
Are you seeking a deeper, more meaningful relationship with Christ?
Do you want to connect with like-minded Christian women who are passionate about life, horses and nature?
Have you always been curious about traditional Western ranch lifestyle and want to experience it first hand?
Are you missing connection with the natural world in your day-to-day life?
Do you love horses, finding them not only inspirational but also healing and empowering?
If you answered "YES" to one of or more of these questions, then a Horses 'n Faith Camp is for YOU!
Beginner Riders are Welcome!
If you have a concern about your horsemanship abilities, reach out to any one of the retreat facilitators for a private discussion.
Our Horses 'n Faith Camp Host Location — The Powderhorn Ranch
Douglas, Wyoming
The Powderhorn Ranch is a truly magical place. The private ranch is owned by the True family. Susie and Diemer True are our hosts and much of the extended family — grandchildren especially — will take part in your 5 star hospitality experience during your stay!  The ranch is expansive — 13k+ acres and is home to a premier ranch horse breeding/training program as well as a unique buffalo (bison) breeding program.

We have payment plans available if you need one. Just ask a retreat facilitator. Scroll down for contact information.
Faith, Horses and Lifetime Friends
For where two or three gather in my name, there am I with them."